Friends of Annapolis Office Products
Below are links to several marketing partners of Annapolis Office Products. Please show your support for our company by visiting one of our friends' sites today.
---
Links
---
Networking
Want to establish a better market position online? You can do no better than to get wired into the GreatLynx network. Their comprehensive link management system (similar to what you're seeing on this page) is the most cost-effective thing you can do to help your site pull up higher on the major search engines. It's effective, affordable . . . and guaranteed! And best of all, they do all the work!
[ Click here to see if your site qualifies. ]
---
---
Store Hours
Mon-Fri: 8am-6pm
---
24-Hour Service Line
1-800-821-2797
---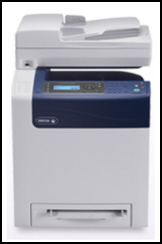 Check out the Xerox WorkCentre 6505/C and other fine Xerox products geared for small and medium sized businesses at Annapolis Office Products.
Or browse our entire catalog to find just the right machine for your business needs.
Managed Print Services
Document Management Systems
The Cost of Printing
Read Our Blog