Contact Us
---
We want to hear from you. Please address all written correspondence for Annapolis Office Products to the following mailing address:
Annapolis Office Products
8258 Veterans Highway
Millersville, MD 21108
---
Phone
To reach Annapolis Office Products by telephone, please call our main number at:
410-729-1400
---
Email
To minimize the amount of spam we receive, we have not placed direct email links on our site. Instead, we ask that you please use the simple contact form located here. This also assures that your message is directed to the correct party. Thank you.
---
---
Store Hours
Mon-Fri: 8am-6pm
---
24-Hour Service Line
1-800-821-2797
---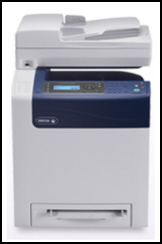 Check out the Xerox WorkCentre 6505/C and other fine Xerox products geared for small and medium sized businesses at Annapolis Office Products.
Or browse our entire catalog to find just the right machine for your business needs.
Managed Print Services
Document Management Systems
The Cost of Printing
Read Our Blog